Visit ECHS
Take Our Entrance Exam
Please call the Admissions Office at (860) 649-5336, ext. 6238 to schedule a private family tour.
Eagle for the Day Program is Back!
If your 8th grader would like to experience East throughout the day while following the schedule of a freshman or sophomore, please let us know here. Our students are very eager to welcome visitors, show off their special talents, and have a friendly chat while enjoying lunch in the cafeteria. Please make sure to give us at least three to four business days notice before the planned visit so that we can have the preparations in place.
Please contact Abby Wehr-Diemar '00 at (860) 649-5336, ext. 6456 with any questions regarding the Eagle for a Day program.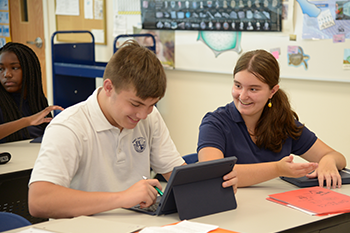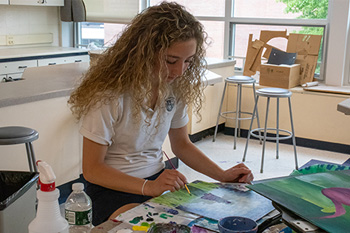 Visiting Our Campus