Athletics Legacy
Consistent with East Catholic's mission, athletics plays a significant role in the holistic development of each student-athlete. Our athletic department intends to teach the core values of respect, self-discipline, accountability, sacrifice, and teamwork. In fact, 87% of East students participate in at least one varsity sport each year, with the majority participating in multiple sports. Our combination of quality coaching, committed participation, being a member of the challenging CCC conference, and a great deal of effort has let to great success since East Catholic opened in 1961.
2023 State Champions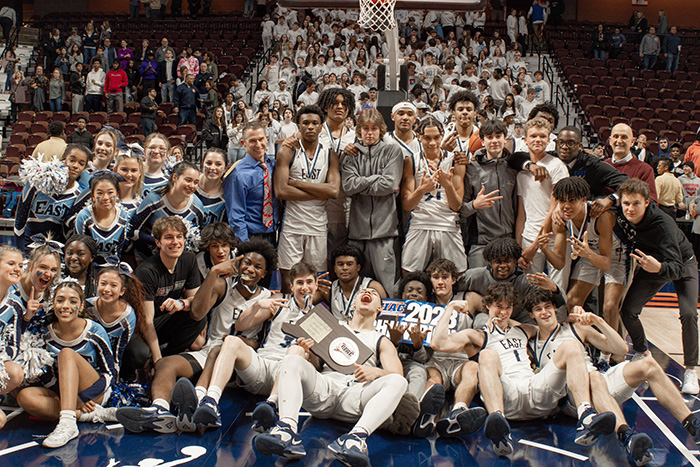 2022 State Champions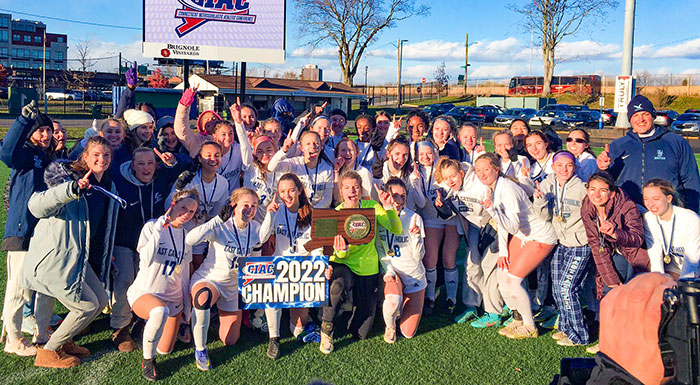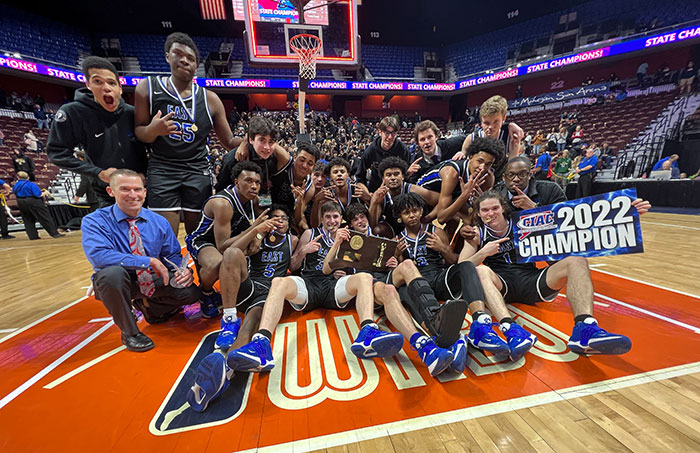 A Legacy of Achievement
Our East Eagles continue to carry on the tradition of excellence and success through our many athletic achievements.
We have won 65 state championships since 1961!
In the past 10 years, our teams have won 16 state championships:
Baseball (2021)
Boys Basketball (2013–2014, 2015–2016, 2018–2019, 2021–2022, 2022–2023)
Boys Golf (2014, 2015, 2019)
Boys Tennis (2015, 2016, 2017)
Girls Soccer (2014, 2022)
Girls Ice Hockey (2014, 2015)
We have had eight state runner-up teams in the past six years:
Boys Golf
Boys Lacrosse
Girls Swimming (twice)
Boys Cross Country (twice)
Boys Tennis
Girls Lacrosse
We have had individual state champions in the following sports as well:
Wrestling (2019–2020)
Boys Indoor Track Relay (2019–2020)
We are a Michael's Achievement Cup recipient for overall athletics department excellence. We have achieved this designation seven times. The recipients of this award are selected based on certain criteria such as sportsmanship, participation, scholarship, and athletic achievement amongst other criteria.
Eagle Athletics News
The Athletics Department is excited to keep you up-to-date with our athletics programs and student-athletes. Follow us on Facebook and Twitter to see their athletics accomplishments, displays of sportsmanship, and personal achievements. To find out more, please follow us on Facebook at East Catholic High School and Twitter @EastCatholicAD.